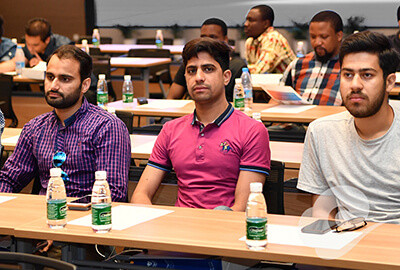 1. Fully Experienced Teaching Team
ZZU has a team of professional passionate teachers about education and familiar with the characteristics of overseas students.
2. Various Program
ZZU provides many types of programs covering 12 fields of study, including science, engineering, medicine, literature, history, philosophy, law, economics, management science, pedagogy, agriculture and arts.
3. Top Facilities
In ZZU, you can find learning and living facilities much beyond your imagination. Those include beautiful campus, all-rounded-collection library, well-equipped classroom and dormitory, world-class affiliated hospital for clinical medical program, freely accessed sport fields, fitness center, museum, campus-wide WIFI, convenient store and clinic etc.
4. Affordable Fees
Students only need to pay reasonable fees for their study in ZZU. It is generally known that we provide a cost-competitive MBBS program for international students, not to mention the extra special welfare and scholarships offered.
5. Colorful Student Activities
ZZU organizes colorful student activities each semester including academic activities and recreational and sports activities like mid-autumn party, Christmas party, photography competition, Chinese karaoke, rope skipping, and table tennis etc.